Vista Wellbeing is a Devon-based community interest company offering specialist and tailored activity programmes for those living with long-term health conditions, disabilities, or who struggle to access mainstream activities and services.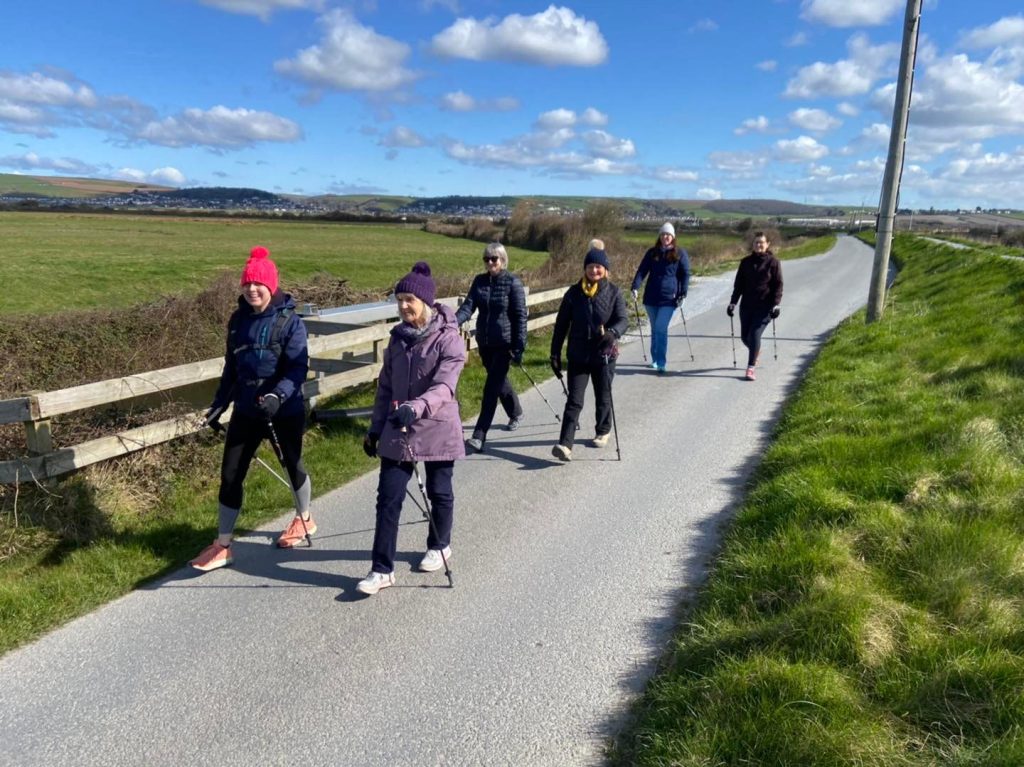 Vista Nordic is a great way to connect with the outdoors and socialise. Using poles helps built upper body strength too!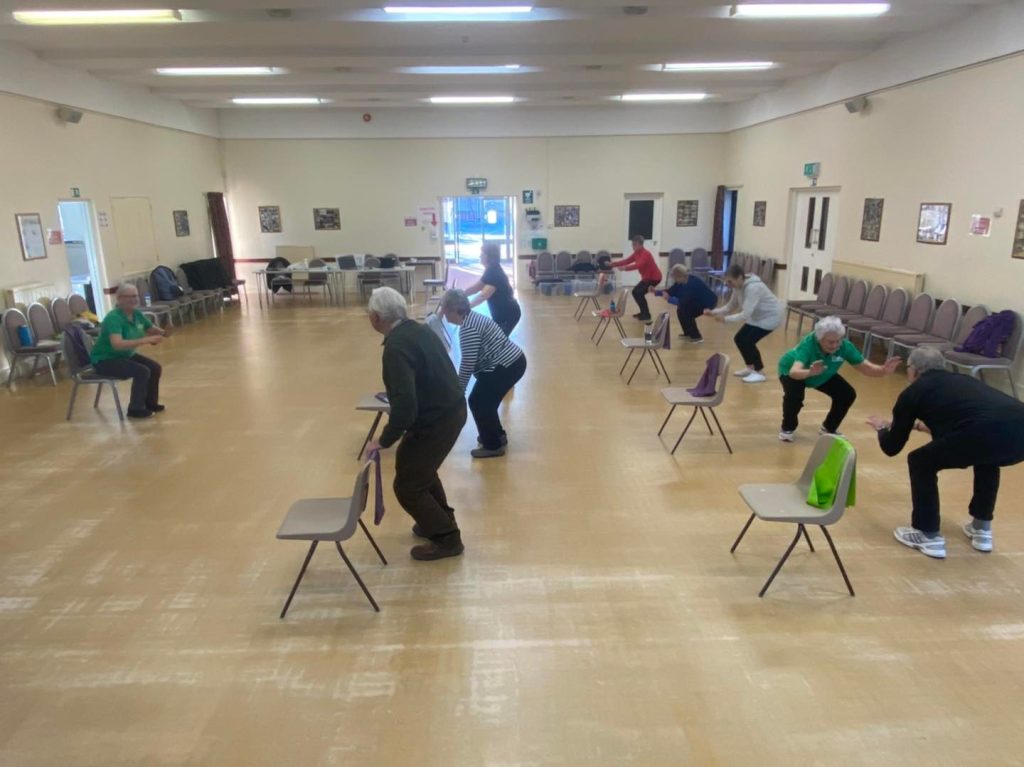 Vista Circuits and Vista Move provide a tailored mix of cardiovascular, balance and strength exercises.
With socially based physical activity at its core, Vista clients can access specialist and peer support, thus reducing social isolation in addition to increasing health and wellbeing and maintaining independence.
The Vista team is passionate about the benefits of physical activity, and committed to making safe and effective movement available and accessible within our local communities.
We offer the following Classes
Vista Circuits
This class includes a variety of cardiovascular and strength exercises sandwiched between a warm up and a cool down. The exercises we choose are tailored to the individual needs of our participants to maximise the effectiveness of each session.
Vista Move
Bridges the gap between our Balance and Circuit sessions. It includes elements of 'huff and puff', balance, strength, flexibility and adapted tai chi. All tailored to the individual needs of the participants. There are seated and standing options for all elements of the programme.
Vista Gym (currently suspended due to Covid restrictions)
Vista Balance
A session led by qualified postural stability instructors. These sessions provide both strength and balance work to help you gain confidence through functional movement
Vista Outdoors
A pre-planned walk using the terrain to obtain appropriate cardio vascular challenges. We usually plan to do some simple bodyweight exercises during the walk and might also include exercises with resistance bands
Vista Nordic
A pre-planned walk from various starting points around North Devon. These walks use Nordic poles to enable an upper body workout (and the poles are useful for balance and confidence)
Vista Home and Vista Premium
Coming soon! Our specially designed home workout package comprising online videos and a support booklet. We are also developing our Premium service offering packages of bespoke sessions delivered 1:1
You must undertake an initial consultation and screening prior to taking part in any Vista Programme